Ultraheat Sovran Horizontal Radiators - Ultraheat Sovran Horizontal Double Radiator Brushed Matt 605 x 1605 BTUs 9311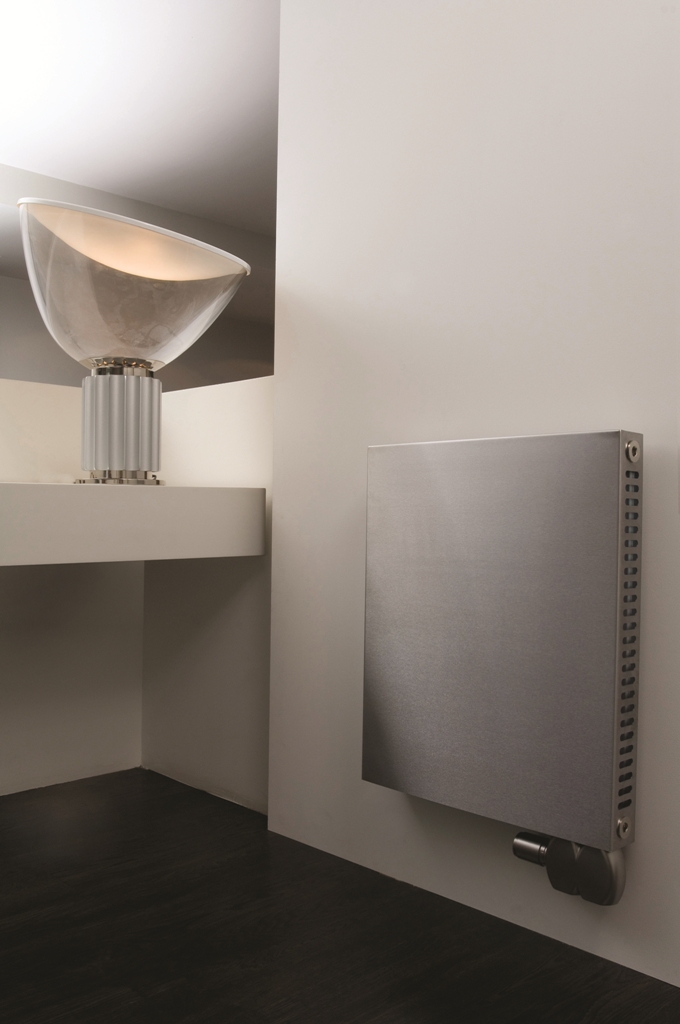 Ultraheat Sovran Horizontal Double Radiator Brushed Matt 605 x 1605 BTUs 9311
Price:
&pound 289
excl. VAT
Price with VAT:
&pound 346.80
Aeon Sovran

All Aeon Sovran design with its smooth satin finish stainless steel and high heat output of up to 9,552 BTU proves that good design need not necessarily be complicated.

All Aeon Sovran is clean, sleek and unimposing, with the nature of its flat-fronted stainless steel panel ensuring its suitability for any room, be it kitchen, bedroom or bathroom, blending in with the environment but equally demanding understated attention. It could be described as a blank canvas as the smooth stainless steel panel reflects light and a subtle muted mirror image of the room around it back into the space.

This remarkably narrow depth is achieved by a single point entry 50mm centre-to-centre valve, sited at the bottom of the radiator. The valve is rear-mounted, so does not intrude into the overall design of Sovran, and it ensures that all water entry/exit pipe work is hidden from view.

* Please note valve price is extra. The Interaxial valve allows plumbing from either the wall or from the floor. The Interaxial valve also includes a thermostatic head.

Buy from an approved Aeon Stockist. All Aeon Sovran Radiators come with 20 years manufacturer guarantee.

Read More
Read Less
Product specification not available.